Saturday, October 5, 2013, 11:00am - 3:00 pm (weather permitting; no rain date.)

Mark your calendars, and don't forget to bring Sparky (on leash, please)! Central Park Paws, a program of the Central Park Conservancy, invites dogs and owners of all ages to celebrate Central Park's vibrant dog community and promote responsible stewardship of the Park at our 11th Annual My Dog Loves Central Park Fair.
This free event features:
…BEST IN PARK DOG EVENTS
Dogs and owners can show off their responsible Park behavior in three rounds during the day, each featuring a different behavior skill. Winners will be named 2013 Best in Park Dogs.
…CANINE GOOD CITIZEN TESTING
…MICROCHIPPING
with the Mayor's Alliance for NYC's Animals
…CHILDREN'S CORNER
with therapy teams from Pet Partners

…TIPS FROM TOP TRAINER
Parvene Farhoody of Behavior Matters, Inc.
…GAMES AND CONTESTS, GIVEAWAYS, CELEBRITY JUDGES, AND MORE!
Special Member Opportunity: Bring your membership card to the CPC tent to receive your special treat! Not already a member? Become one at the Fair and get a special gift for your dog.
If you are interested in becoming a sponsor or prize donor, please email Dennis Buonagura at Central Park Paws or China Ziegenbein at the Central Park Conservancy.
Free. This event is weather permitting; no rain date. No advance registration.
For more details, including information on accessibility for people with disabilities, call 212-360-1461. Check www.centralparknyc.org/paws for more information about Central Park Paws.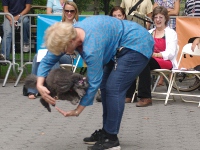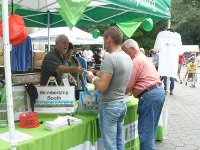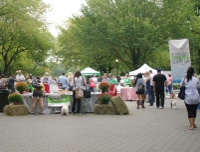 Sponsored by: